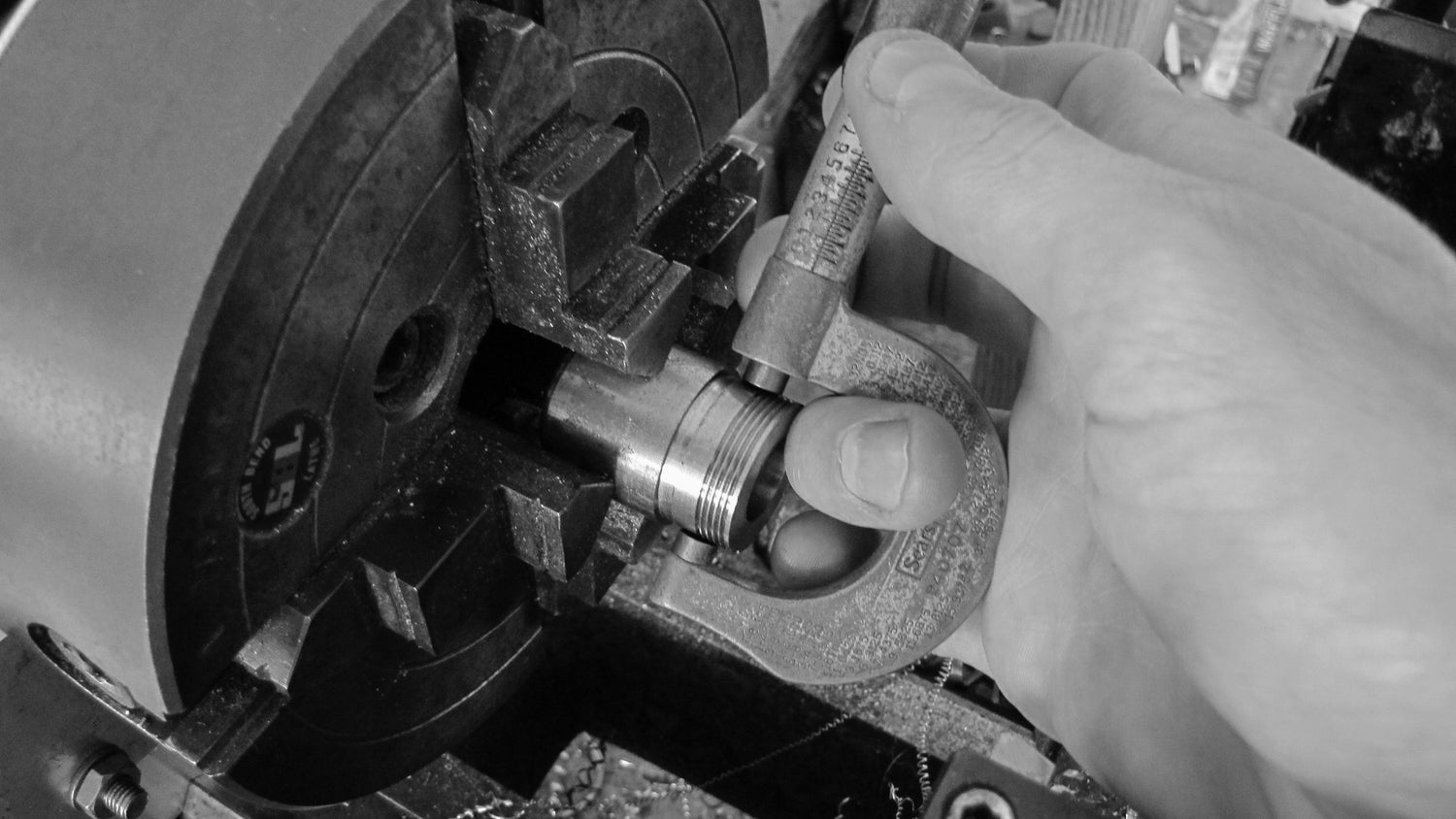 My Story
I'm Bryce. I started Richter Scale Rings because all the men's rings I could find were boring. Like really boring.
I set out with one goal- Make the most epic men's rings ever!
I personally craft each order just for you. No mass production, no drop shipping- just what I craft in my workshop.
More about me
Our Customers Love Their Rings!
Colin in CA-

⭐⭐⭐⭐⭐

"I just got my Steam wedding band in the mail and I love it!  It's perfect, exactly what I wanted!  Thanks for making such a quality product!

I spent days on end searching through all the big name jewelers for my wedding band, and every single one was entirely bland and uninteresting.  I found your site, and am extremely satisfied with my purchase.

Keep up the good work!"

See their ring

Madalyn in CO-

⭐⭐⭐⭐⭐

"My fiance and I both love this ring! (It is his engagement ring.) The ring is unique, lightweight, durable, and very cool. The square shape of the outer ring makes it easy to wear and comfortable. The pattern adds something visually interesting, and other people seem very impressed with it.

Bryce was incredibly helpful. He also shipped the ring very quickly. It arrived in neat box, which I did use in the presentation of the ring. I highly recommend this shop!"

Allison in CA-

⭐⭐⭐⭐⭐

"My husband is obsessed with his ring- it looks exactly like the picture and was true to size. We received it in a nice box that was a great touch for the wedding day.

We received it super fast and couldn't be more happy with choosing this ring! Great company and great customer service!"

Ryan-

⭐⭐⭐⭐⭐

One of the most beautiful, elegant and breathtaking piece of jewelry I have ever owned. I absolutely adore it. The 9 brass pillars represents the forces that keep us happy and understanding each other as we are together. 1. Communication 2. Consistency 3. Sexuality 4. Love 5. Excitement 6. Trust 7. Hope for the future 8. Willpower 9. Gratitude

Sarah-

⭐⭐⭐⭐⭐

 Working with Bryce was great! I needed this ring quickly and he was very accommodating. I received it in just 4 days! The ring is exactly as described, it's well designed, well crafted, and unique. I highly recommend this product!